Happy holidays and on to a healthy and happy 2021!
The whole world is looking back at an extraordinary 2020, everyone from his or her perspective. We at Super Lauwersmeer look back on a successful year. Despite COVID-19 dominating day-to-day business, we achieved some wonderful successes to cherish.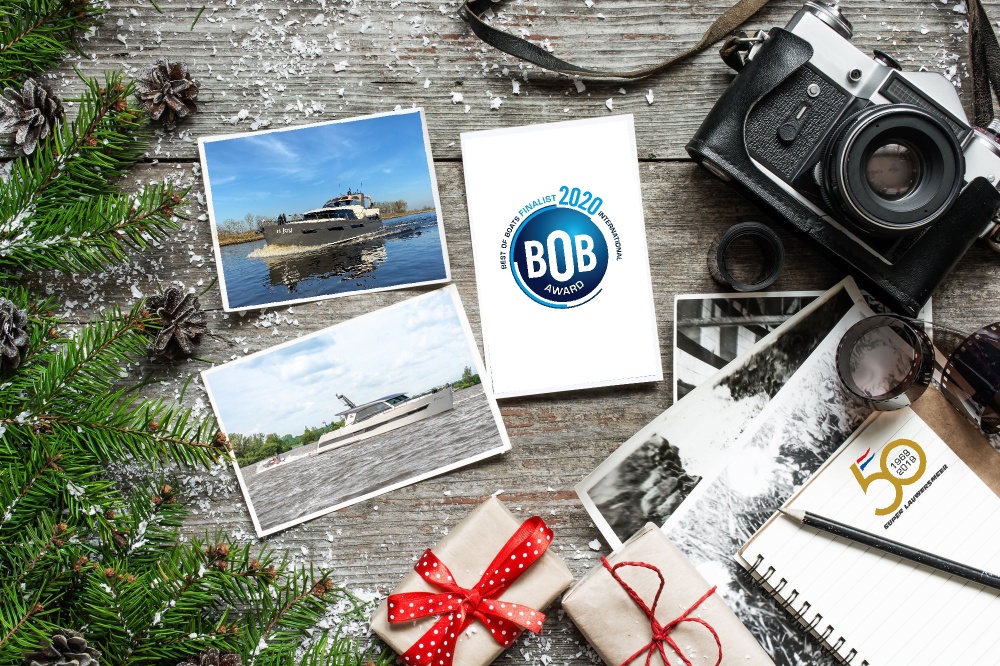 The highlight, of course, was the nomination for the Best of Boats Award 2020. As the only Dutch yacht builder and producing the only steel motor yacht, we already felt like a winner. It was an honour to be shortlisted from the many hundreds of motor yachts and to be amongst the four best in the world.
The reason for that nomination was due to the Discovery 47 OC 'Pursuit of Happiness' that we launched this summer. This yacht is another example of how we work together with our clients to go the extra mile every time to realise their (water sports) dreams. The German magazine Motorboot even described it as 'the best Super Lauwersmeer ever built'.
What 2021 will look like in terms of fairs remains to be seen, even for us. Boat Düsseldorf has already been cancelled. In any case, we will do everything we can to greet you at the shipyard and create a new tour for you. We are also working on the development of a completely new model, which we will be happy to tell you more about in 2021.
The entire Super Lauwersmeer team wishes you a Merry Christmas, despite all restrictions and we hope to be able to greet you again, healthily and happily, in 2021, at fairs, on the shipyard or via digital channels.