Super Lauwersmeer Discovery 47 OC nominated for Best of Boats Award 2020
We are proud to announce that the Super Lauwersmeer Discovery 47 OC has been nominated for the Best of Boats Award 2020. Out of the hundreds of boats that the international jury tests each year, the Discovery 47 OC made it to the finals of the awards, making Super Lauwersmeer the only Dutch finalist.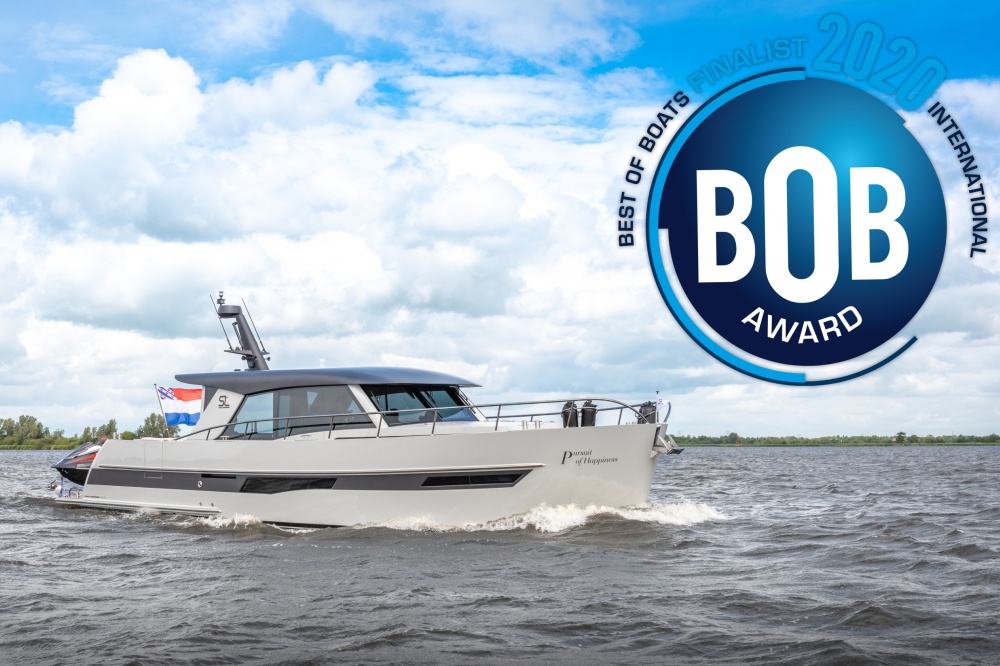 The Best of Boats Award was founded in 2014 by boat journalists from countless countries, from the United States to Germany, and from the Netherlands to Russia. These journalists have extensive experience as motorboat testers.

Best for travel
As the only worldwide motorboat award, it is a great honour for Super Lauwersmeer to be in the finals in the 'Best for Travel' category. During the sailing test with the Discovery 47 OC 'Pursuit of Happiness', owned by the van der Veen family, the jury was extremely impressed how the boat was built entirely to the customer's wishes, who saw their water sports dream come true and enjoy travelling on the ship.
Custom build
The open cockpit yacht, finished in chalk-white with matt-black details, with room onboard for both relaxation and entertainment, was designed to meet the practical requirements and tastes of the young family. The cosy saloon is the ultimate place to relax, eat and watch TV together. At the back of the ship, an extended swimming platform has been created for a jet ski - great to take a lap on while the kids are asleep. Extra attention has been paid to safety on board, with child-friendly locks on the doors and the concealment of many operating elements.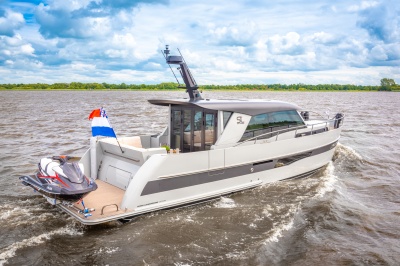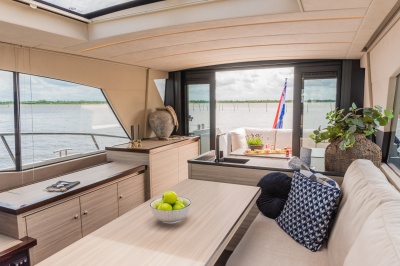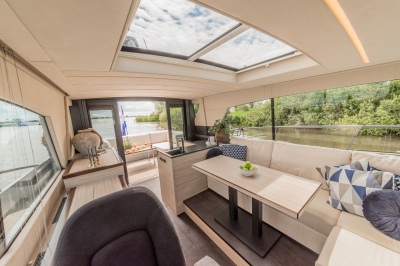 Enthusiastic jury
The jury was very enthusiastic about the structural quality, finishing and sophistication of the ship. The Discovery 47 OC stood out amongst its competitors; judges commenting, "Never before has a ship sailed so quietly and smoothly." With their rich experience as boat testers, this is confirmation of our commitment to perfection and yet another positive review from the trade press.
Digital ceremony
At the end of November, the jury will announce the winner of the Best of Boats Award 2020. Normally, the festive ceremony takes place during Boat & Fun in Berlin but due to the coronavirus pandemic, this fair has been cancelled and it will be replaced by a digital ceremony.