Sail immediately? Used Discovery 47 OC for sale
It is their dream boat, but due to unforeseen circumstances, she has to be sold. Sytze and Loekie van der Veen thought their family happiness had come full circle three years ago. After the birth of their third child and the christening of their brand-new dream yacht – Pursuit of Happiness – their true pursuit of happiness could begin. One thing they did not anticipate was the arrival of their fourth child in 2021. A gift and incredibly welcome, yet also the reason they are now bidding farewell to their custom-made Discovery 47 OC with pain in their hearts.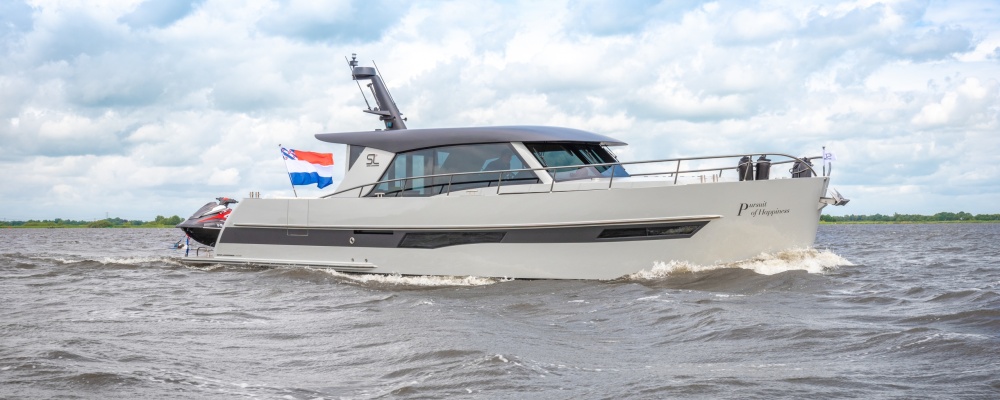 Building dream yachts entirely according to the customer's wishes – for Super Lauwersmeer, that approach always represents the starting point. The Pursuit of Happiness is no exception to that rule and, for that reason, was once again responsible for numerous innovations. 'We were looking for a yacht builder who doesn't just build yachts for customers, but on the contrary together with customers. We found that synergy with Louis and Bastiaan', Sytze reflects.
Novelties to cherish
An extended swim platform with a davit system for easy entry and exit of a watercraft, as well as a parasol holder incorporated into the hull to provide shade anywhere in the open cockpit. 'These are just two examples of novelties to be cherished, which Super Lauwersmeer provided by fulfilling personal wishes. The yacht, however, is full of internal and external novelties.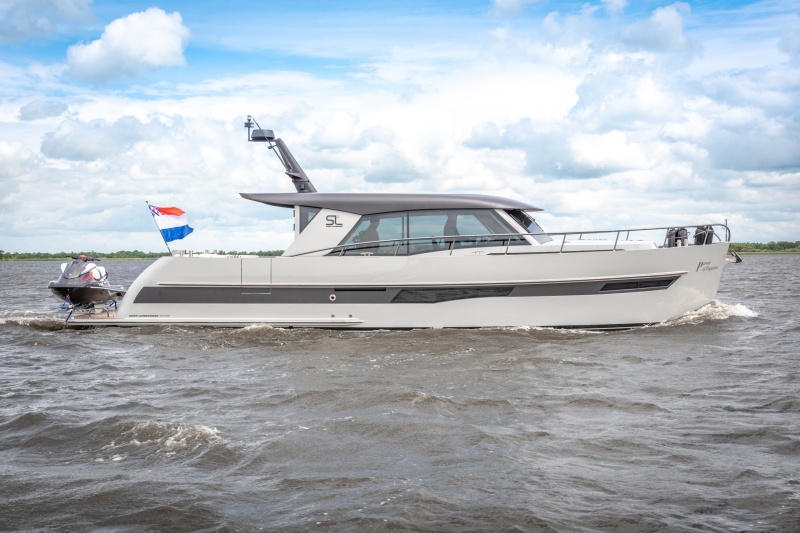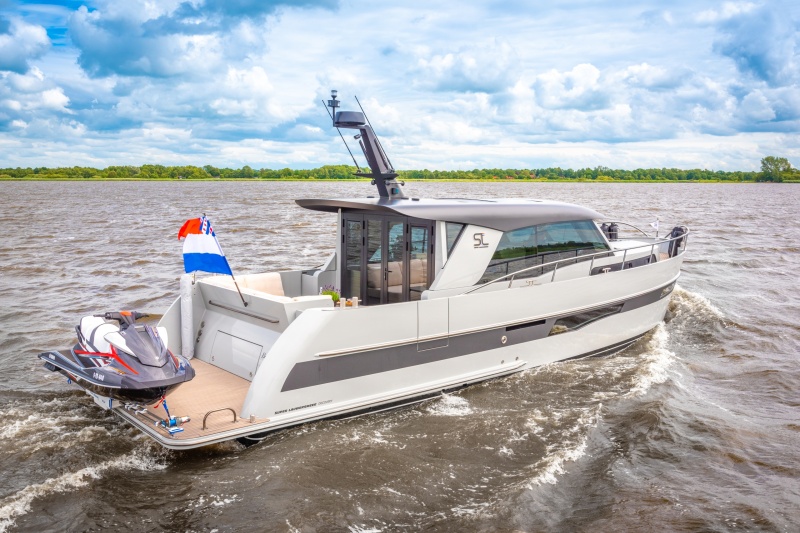 A stainless-steel railing executed in the non-existent Satin Black Metallic option, striping on the hull to optically connect all the windows, and a matt black painted radar arch. 'I took inspiration for the ship's looks from the automotive industry. Beautifully translated by Super Lauwersmeer. The same was done with interior ideas from Loekie, such as chalk white and matt black accents, panels upholstered with Alcantara and LED light lines in the ceiling.'
Unexpected family expansion
Sytze is still lyrical about the Pursuit of Happiness over two years after its launch. The augmented reality on the screens around the steering position, the whisper-quiet propulsion and proportional manoeuvring options; he would have wanted to use it for years to come. 'The layout of our Discovery 47 OC is entirely based on our family composition in 2020. But with the surprise arrival of our youngest daughter, it is now less than ideal.'
To allow their beloved yacht to remain part of the family, Sytze and Loekie, in collaboration with Super Lauwersmeer, pulled out all the stops last winter. 'We created an extra berth on board and made sure we could transform the saloon couch into a double bed. In the summer, we sailed out to see if the Pursuit of Happiness offered the peace and space to disconnect from the world again in this way.'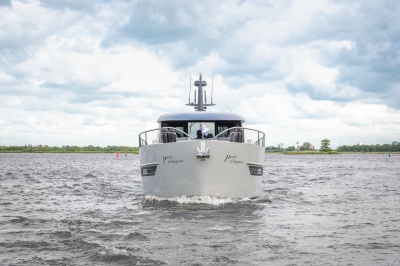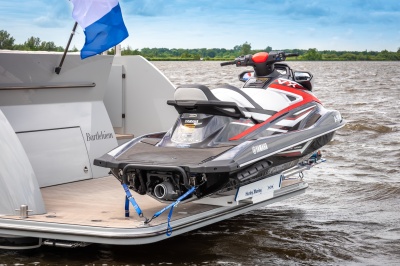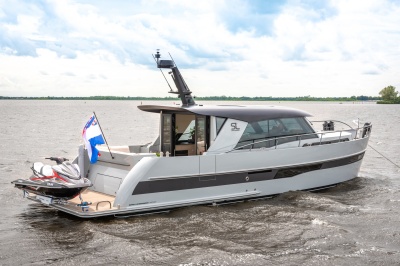 Insufficient square metres for four children
However disappointing for Sytze and Loekie, the conclusion was painful. 'For a family with four small children, our Discovery 47 OC, unfortunately, offers insufficient square metres. The children need their own space for sleeping and relaxing. We, unfortunately, cannot give them that on board, even with the adjustments made. As much as we cherish this ship and as much as we want to preserve it, we have to face that truth.'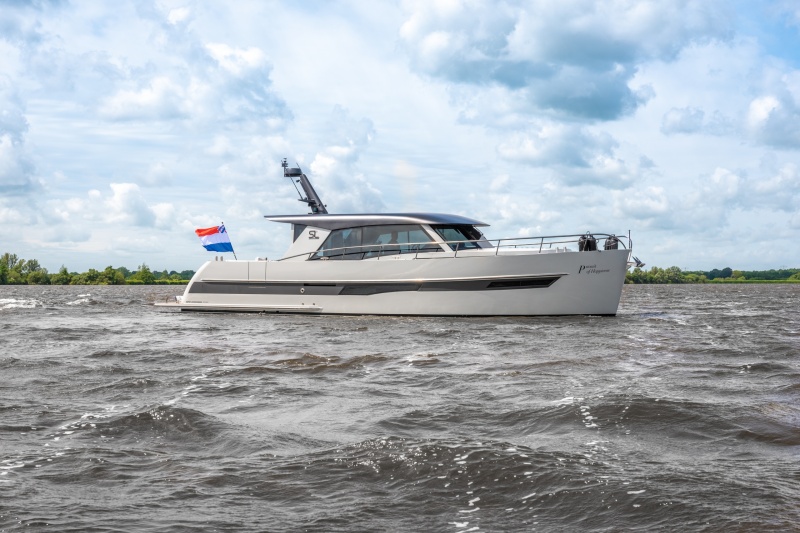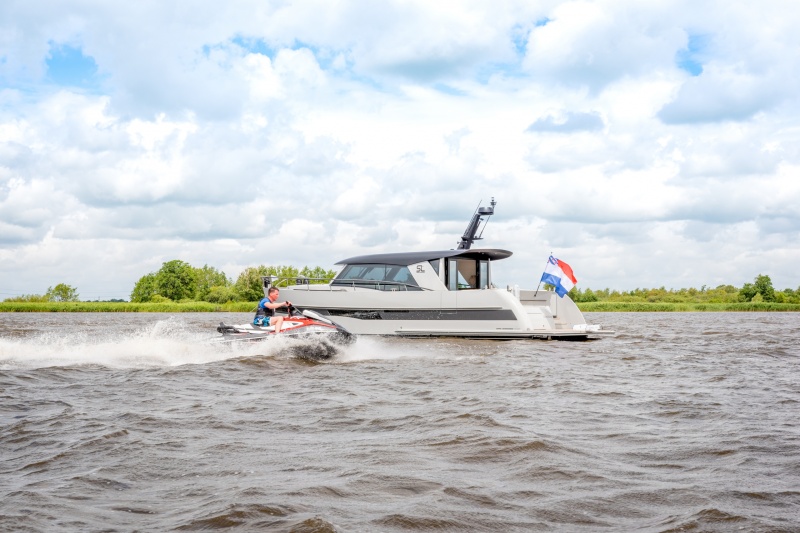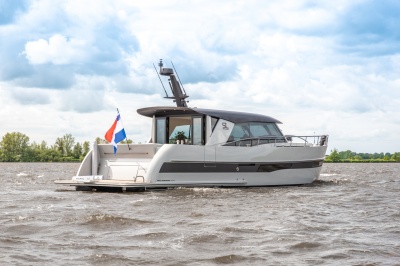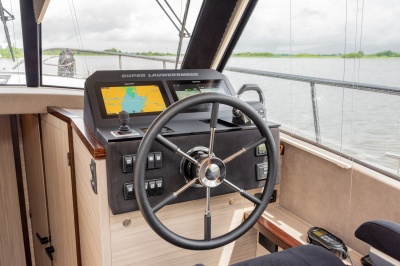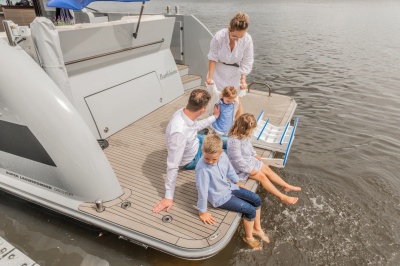 That there will be a new version of the Pursuit of Happiness only slightly eases the pain for now. 'We will definitely have that one built by Super Lauwersmeer again. But that is future music for when our youngest daughter is also four years old and self-reliant.' What remains, for now, is the search for a new owner for their dream yacht. 'We hope to find someone, who appreciates how much heart and soul has been put into this ship,' he says.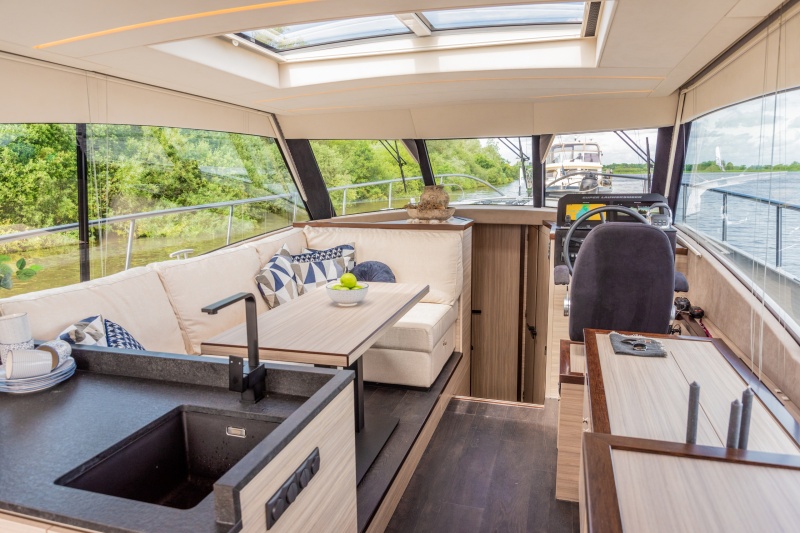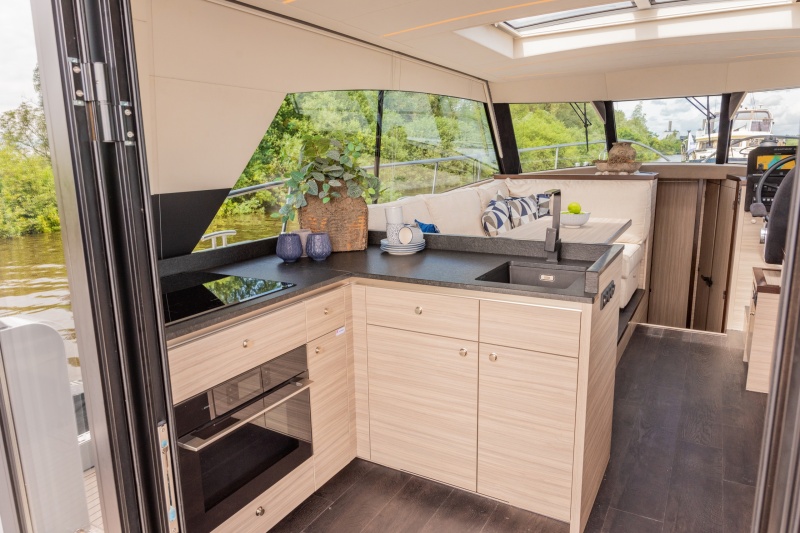 With pain in their hearts
Sytze thinks different target groups can experience the Pursuit of Happiness as a dream boat. 'From a small family to a couple wanting to go out with friends, everyone can fulfil their watersports dreams on this Discovery 47 OC. For a day, a weekend or for weeks. Over seas, rivers, canals or lakes. Through locks and bridges. And inside or outside national borders. On the Pursuit of Happiness, watersports happiness chases you everywhere. With pain in our hearts, we now bid farewell to that feeling.'
Want to read more about the Pursuit of Happiness? Then also read our earlier story.
Like to take a look aboard? Contact us for an appointment.