World premiere Discovery 46 OC "Longroof" on Motorboot Sneek 2022
Super Lauwersmeer will be represented at Motor Boat Sneek from 8 - 10 April with a world premiere. During the spring show of the event, the Discovery 46 OC "Longroof" will have its world premiere.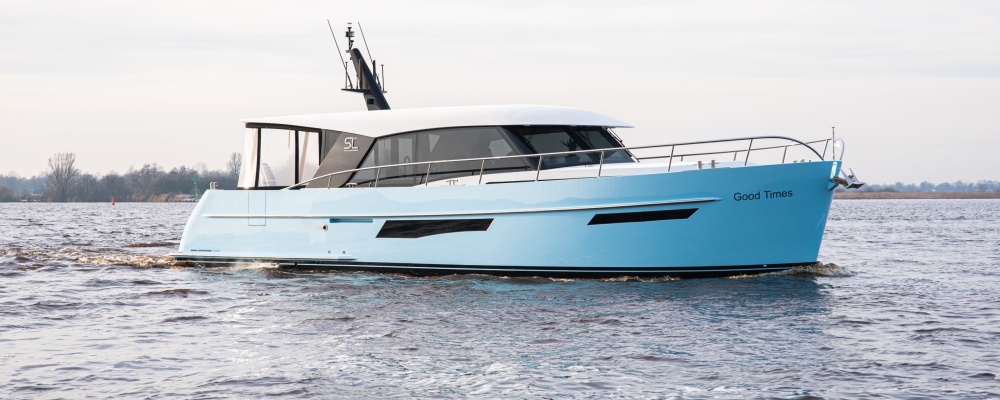 The boat show in Sneek, which has grown into a household name, also marks the start of the new water sports season this spring. Reason enough for us to come to the event with a world first.

Extended saloon roof
On 8, 9 and 10 April, we will offer you the opportunity to step aboard the Discovery 46 OC 'Longroof' for the first time. Unique to this model is that the saloon roof extends above the open cockpit, making the inside and outside even more connected.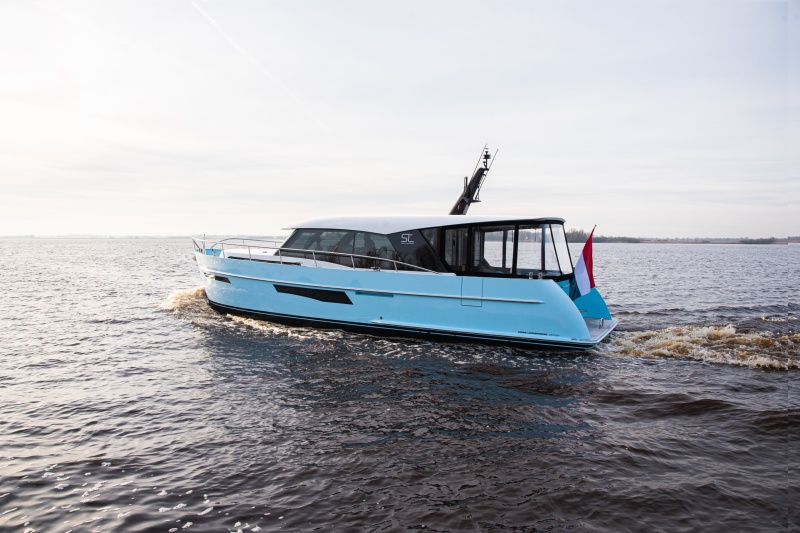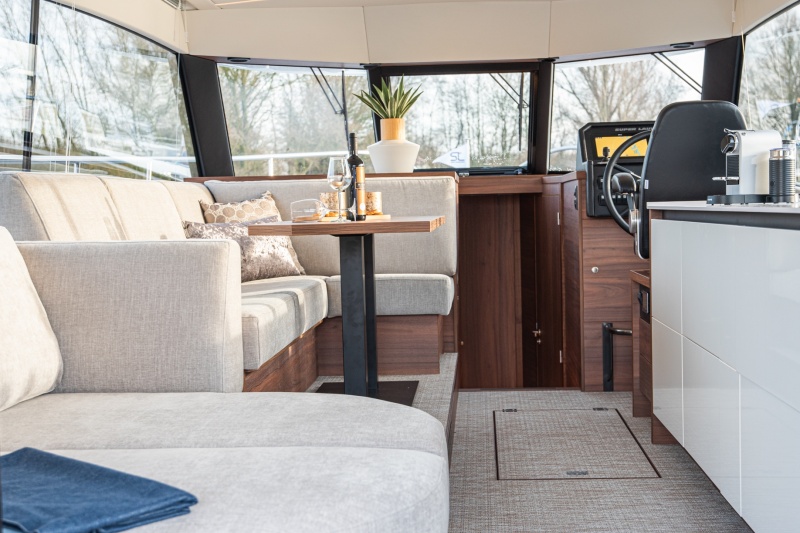 Even more comfort in summer and winter
The sailing season can be extended even further with the Discovery 46 OC "Longroof" without compromising on comfort. The round bench, specially developed for this model, makes installing a cockpit tent possible that fits perfectly onto the roof and the saloon. This allows you to walk in and out warm and dry, even on less beautiful days. On sunny days, the "Longroof" provides protection.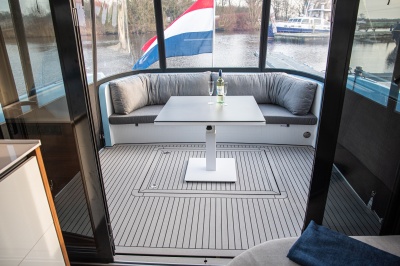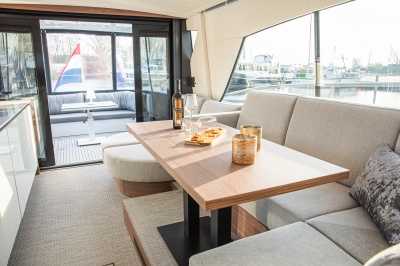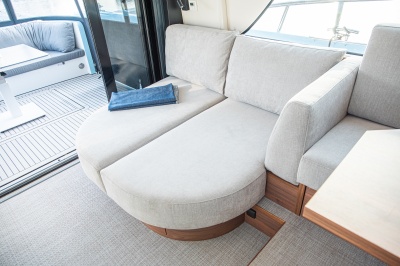 Design highlight
As befits a Super Lauwersmeer, this first Discovery 46 OC "Longroof" was also developed at the customer's request and in cooperation. The Belgian couple who chose this yacht worked intensively with our designer Arnold de Ruyter to ensure that the continuous saloon roof was given a perfect visual effect. The black pillars combined with the white top provide the feeling that the roof is floating. As a result, the "Longroof" version of the Discovery OC has a unique appearance.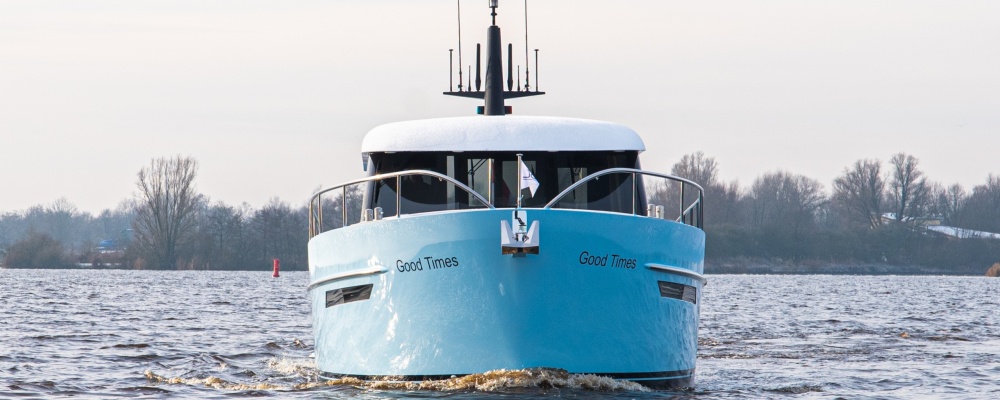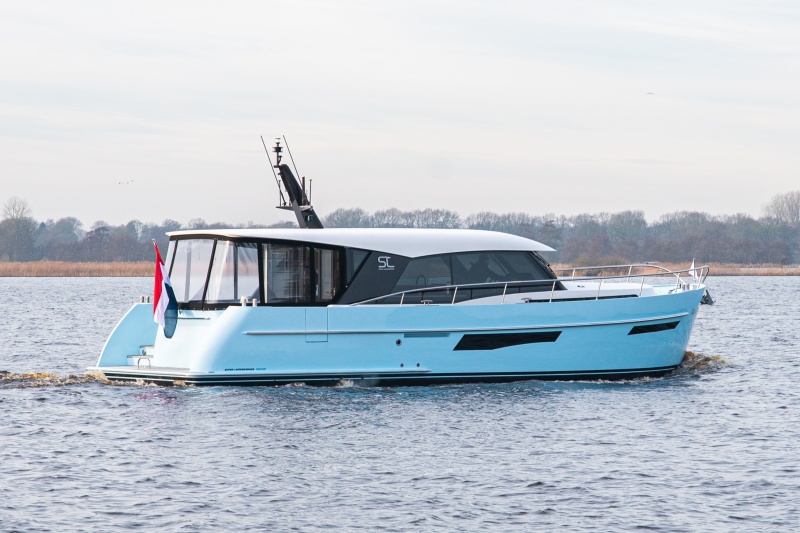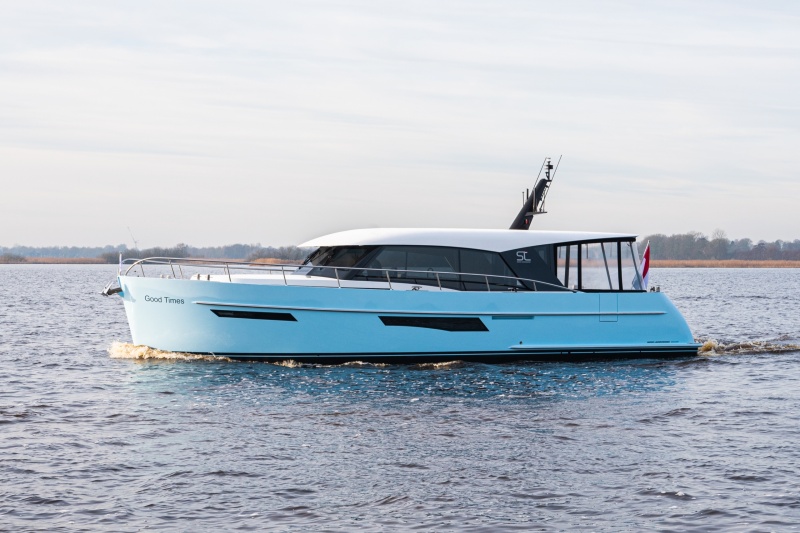 Spacious
Discovery 46 OC was also equipped with a kitchen entirely on the starboard side for the first time. Earlier, 46 OC models featured a corner kitchen. This gives the yacht christened "Good Times" an even more open and spacious feel and allows the cockpit and saloon to really merge as soon as the doors are opened.
Premiere at Motor Boat Sneek
If you would like to step aboard this world first, we cordially invite you to visit us in Sneek. Here she lies side-by-side with the Discovery 47 AC "N joy", and we will also be showing life-size images of the interior of "Project 54" for the first time in Sneek. See you on 8, 9 or 10 April at Hendrik Bulthuisweg 13 in Sneek.