Thanks to unique customisation, Mr Molitor combines both his passions
Travelling is the essence of Mr Molitor's life. As a commercial pilot for the Luxembourg airline Luxair, he flew all over Europe. Once on the ground, he enjoyed being outdoors. The Luxembourger liked to spend holidays on a chartered yacht on the water or take his motorbike out on the road. Since his retirement, he has been able to combine his two passions perfectly. A dream that Super Lauwersmeer made a reality.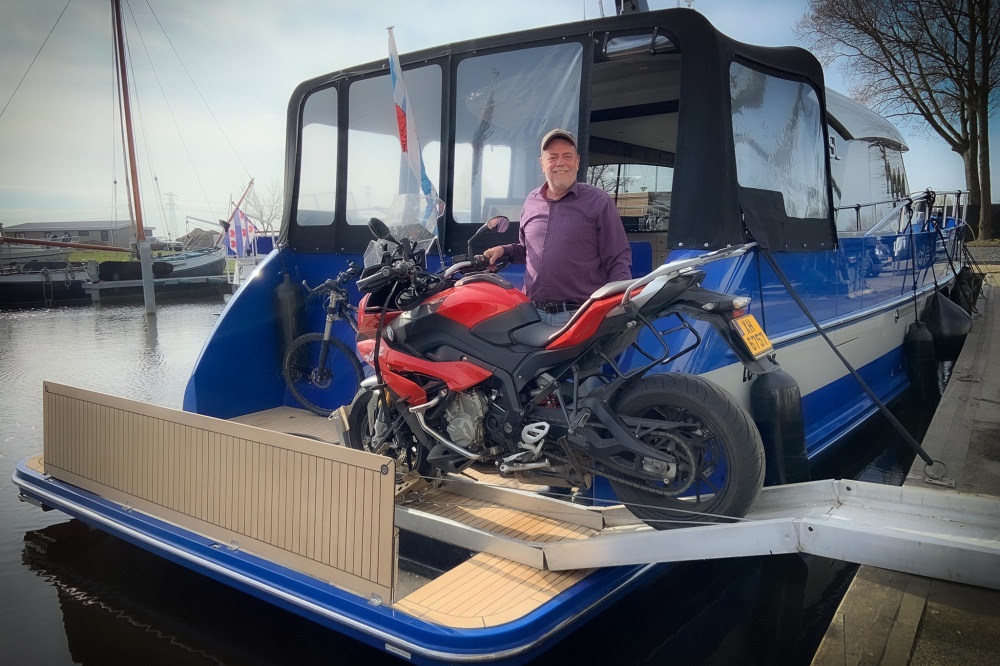 'I love everything that moves,' says Mr Molitor when explaining his love of travelling by air, water, and land. His driving licence was followed by a licence to fly and a sailing licence; therefore, a motorbike licence was no surprise. 'As a pilot, I managed to turn my hobby into my profession. But once at home, I was drawn to travelling in different ways. I wanted to discover the world by water and land.'

Motorbike and yacht enthusiast



Mr Molitor spent several days off with friends travelling on his motorbike. 'We made wonderful trips throughout Europe.' The former pilot spent many holidays with his family on a chartered yacht. 'The French canals, the German lake district around Müritz and the Italian region near Venice; I loved spending several weeks on a yacht. We even sailed through Canada for a week on the Rideau Canal.'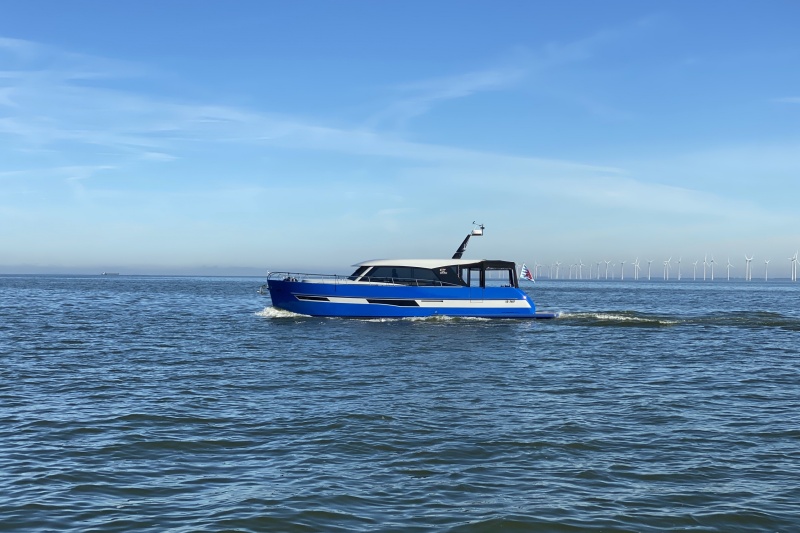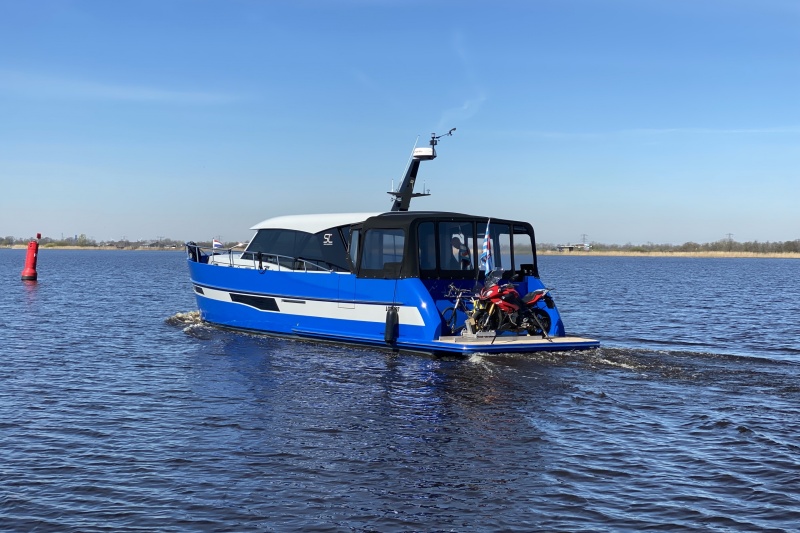 © Photos Viviane Thill
A private yacht after retirement



Thanks to those experiences, he knew one thing: 'As soon as I was allowed to retire, I wanted to buy my own yacht. That moment was supposed to come in January 2022, but Corona accelerated that plan by one year. The pandemic had a big impact on Luxair.' Fortunately, the construction of his dream yacht was already in full swing at the Super Lauwersmeer shipyard in Noardburgum.

Choosing Super Lauwersmeer



In anticipation of his retirement, Mr Molitor went to exhibitions such as Motorboot Sneek, Hiswa and Boot Düsseldorf. 'There, I always met the brothers Bastiaan and Louis, the owners of Super Lauwersmeer. I found the interior and exterior of their "Discovery 47 OC" beautiful. What struck me immediately about the brothers was that they really listened to my personal wishes and immediately came up with solutions to translate these into the design.'
They really listened to my personal wishes and immediately came up with solutions
A unique idea during a visit



After exchanging ideas several times, Bastiaan and Louis travelled to Luxembourg to hand over the quotation. 'I was really surprised by their visit. The fact that they took the trouble to come all this way convinced me to accept their offer. This decision was reinforced once they discovered my BMW XR. Bastiaan and Louis asked me about my motorcycling hobby and - on the spot - came up with a unique idea to combine my passion for water and motorbikes.'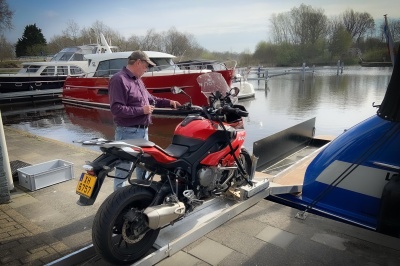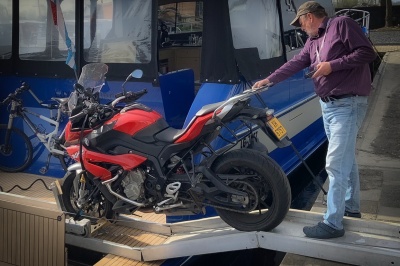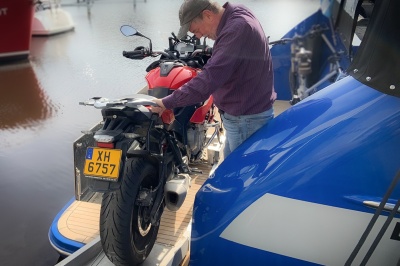 Motorcycle on board



Until then, Mr Molitor had thought it would be impossible to take his motorbike onboard. Now, suddenly, that scenario became a reality. 'With their team, they designed a bridge and a winch system. I could drive my bike on board and then retract the bridge system into the extended swimming platform. A unique piece of customisation, which exceeded my expectation.'
Construction photos and videos during Corona time



Super Lauwersmeer worked on Mr Molitor's "Discovery 47 OC" for one and a half years, which fell in the middle of the Corona period. 'All countries around Luxembourg closed their borders, so I could not physically attend the building process. But thanks to videos and photos shared by Bastiaan and Louis, I still felt like I was there.' In May 2021, travel to the Netherlands was finally possible, but overnight stays in hotels proved challenging to arrange. 'The solution Super Lauwersmeer proposed? Spending the night aboard my own yacht!'
Bastiaan, Louis and their team made my dream come true
A dream retirement



Upon arrival in Noardburgum, the surprise was made complete. 'They had worked so hard that my visit turned into the day of delivery!' The "Discovery 47 OC" was christened "MOLI" at the launch, the nickname Mr Molitor has carried since childhood. Since then, he has spent more than 370 hours on "MOLI". 'I now take my bike to places I never drove before,' he says.
Also, thanks to Super Lauwersmeer, Mr Molitor no longer has to choose between his hobbies. 'By customising my yacht based on my wishes, Bastiaan, Louis and their team made my dream come true. Thanks to them, I now thoroughly enjoy my retirement. Where and when I want.'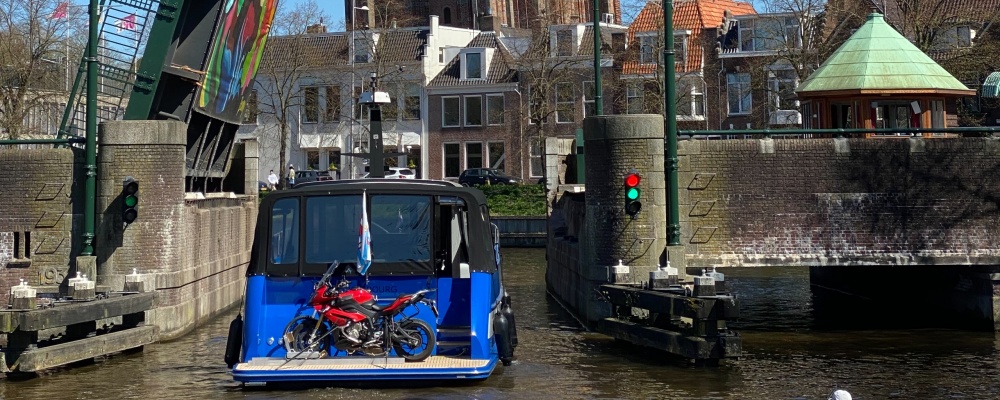 © Photo Viviane Thill