Super Lauwersmeer Celebrates Anniversary with Premium Models at "HISWA te Water"
Super Lauwersmeer is in a festive mood! We are celebrating our 50th anniversary this year, and we are not going to let that pass unnoticed. At the "HISWA te Water" boat show we will be bringing our two high-end premium models to Lelystad – both 47-footers.
"Both our premium models – the Discovery 47 OC and the Discovery 47 AC – are the proud result of 50 years of yacht-building experience," says Bastiaan Jousma, co-owner of the shipyard with his brother Louis. "And we're coming to HISWA to showcase this experience."


Origins on the Lauwersmeer lake
Super Lauwersmeer was founded by Piet Wouda in 1969. That year, Wouda built a small, open steel boat on the shores of the Lauwersmeer lake. Little did he know that this would become a site where major contributions to the future of Dutch water sports would be made.
Modernisation drive
Over the years, Super Lauwersmeer went on to become a renowned shipyard. Its yachts have become synonymous with outstanding construction, sophisticated design, practical solutions, and a strong price-quality ratio. Over the past decade, Super Lauwersmeer underwent a period of innovation under the guidance of the Jousma brothers and, entirely against the market, realised substantial growth.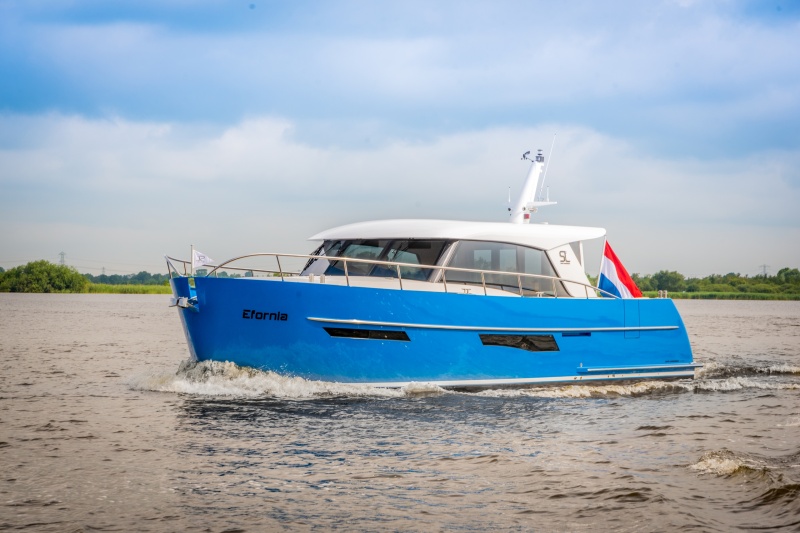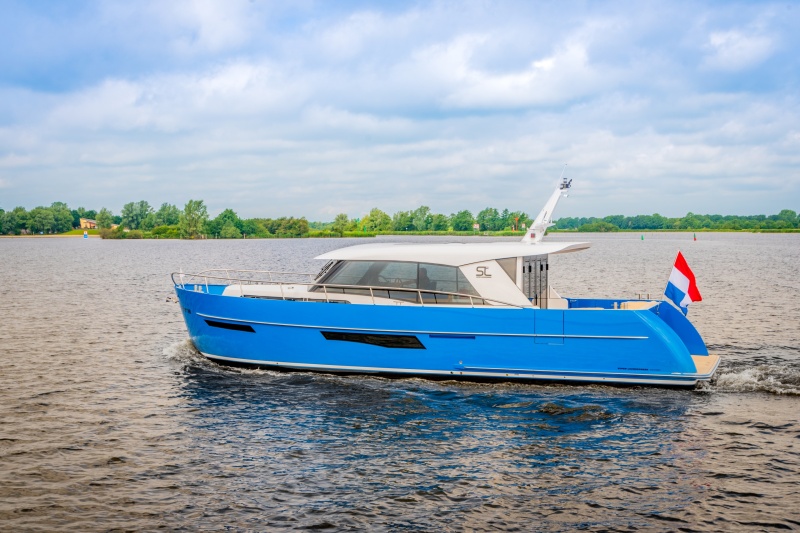 Discovery 47 OC: the ultimate lounge ship
During the 'HISWA te Water' boat show (4–8 September), we will be showing visitors what half a century of experience looks like. The first highlight is the Discovery 47 OC, a 14.3-metre long open cockpit that had her world-wide debut in Lelystad last year. The 47 OC offers a stunningly spacious feel with a great dynamic between inside and outside. We consider it to be 'the ultimate lounge ship', with cockpit and saloon blending together marvellously.


Discovery 47 AC: Dutch scoop
The HISWA 2019 show has the scoop with the Discovery 47 AC, this being the first time this ship features at a Dutch boat show. With this aft-cabin yacht, we will be showcasing 50 years of ship-building evolution. With the Discovery 47 AC, the shipyard, famed for its aft-cabin yachts, proves that a modern open-cockpit design does not have to clash with the practical features of an aft-cabin.
Anniversary edition
To celebrate Super Lauwersmeer's 50th anniversary, the Discovery 47 AC is also available in a '50th Anniversary Edition'. This highly limited edition is lavishly furnished for a very appealing price. Potential buyers are urged not to wait too long, as the majority of the limited edition has already been sold.
HISWA in Water boat show
Super Lauwersmeer would like to invite you aboard its premium models during the HISWA boat show. HISWA te Water will be held from 4 to 8 September in the Batavia Port in the city of Lelystad, the Netherlands.