'Super Lauwersmeer built our sailing dream holiday home'
Aad and Marleen van Dorp both grew up on a farm. Yet their childhoods were quite different. Whereas Aad's family hardly allowed themselves time for interests other than their dairy farm, Marleen was raised on the water and her parents' arable farm. For a long time, Marleen tried vainly to convey her passion for water sports to Aad. A mission she succeeded in, after all, thanks to a concurrence of circumstances and Super Lauwersmeer.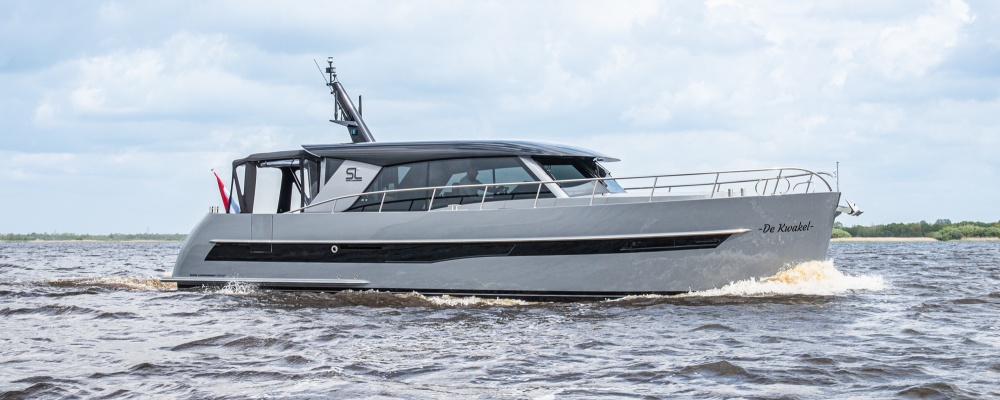 Boating, water-skiing, surfing, swimming; Marleen's childhood and that of her brothers and sister were coloured by it. Holidays, weekends, days out; as soon as they could, their parents took their offspring out on the water of the Brielse Maas. 'I cherish the most wonderful memories of that time and always hoped to create new experiences on the water with Aad. He just wasn't too keen on my watersports passion...'
Never a boat

'Once I went water-skiing with them for a weekend,' Aad looks back on their courtship period. 'That was totally not my thing...' A boat; he would never consider it. Marleen couldn't change that firm belief either after they married in 1990 and moved into Aad's parents' farmhouse surrounded by water. 'Every day, the sloops and cruisers passed by us. But no matter what I tried, Aad stuck to his views.'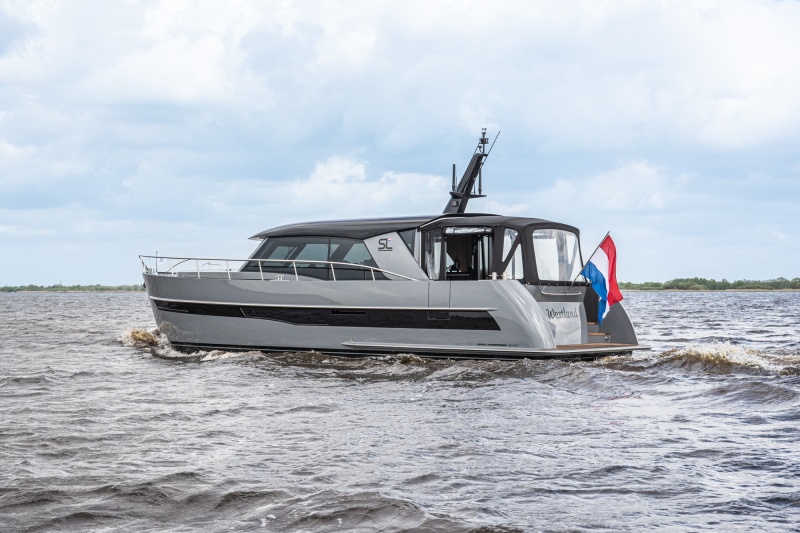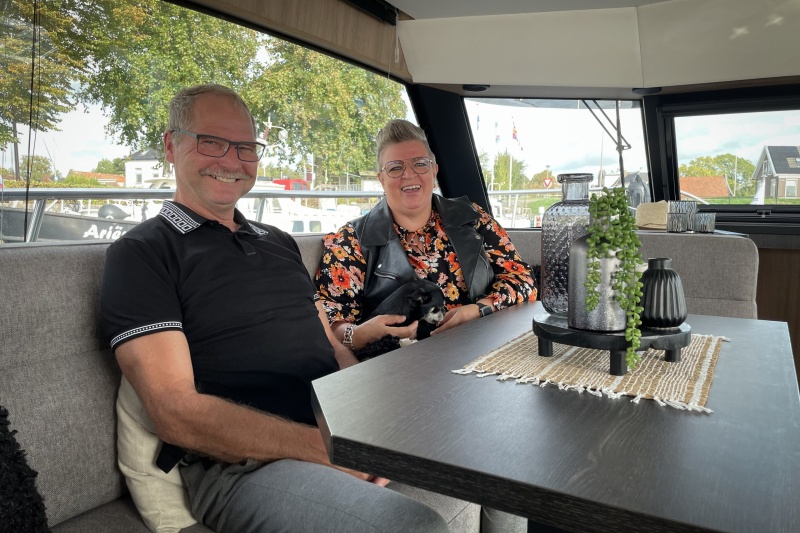 Bought a family sloop
For twenty years, Aad stood firm. The turning point came when Marleen lost her parents, after which her brothers and sister urged Aad to try to fulfil his wife's wish. What Marleen long thought was impossible happened. Aad: 'We bought a sloop, and I would give it a chance for one boating season. On the water, I experienced peace and space. It made me wonderfully relaxed.'
Health problems

For years, Aad and Marleen spent summers cruising from hotel to hotel. Marleen: 'Meanwhile, sailing had also become Aad's passion and life.' When health problems started to affect Marleen, the couple decided to pursue their shared passion even more. That choice resulted in a drastic change in their course of life. 'After much deliberation, our farm went up for sale after 31 years,' Marleen says.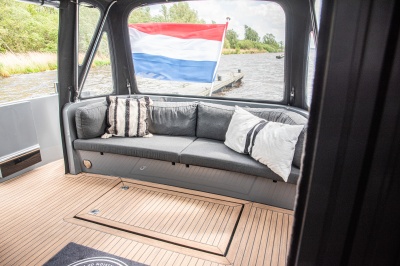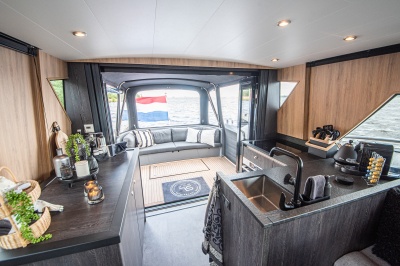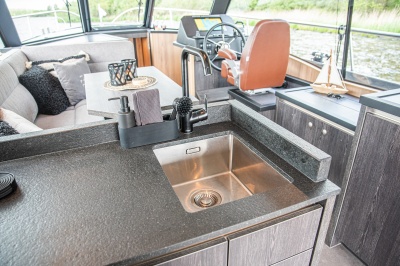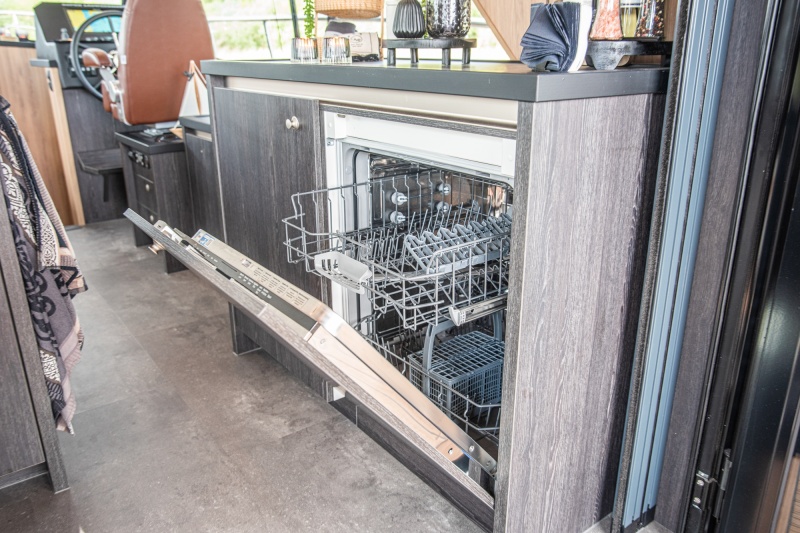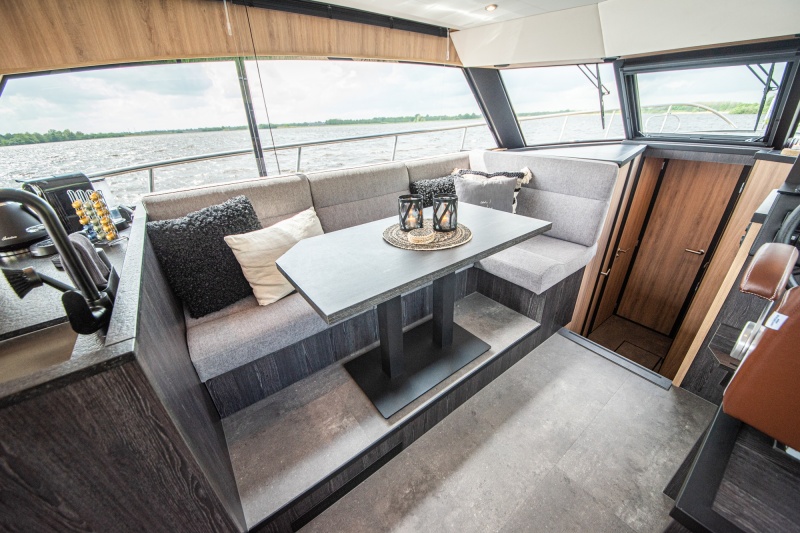 New water sports dreams

'Without a farm, Aad could slow down, and we had more time to sail.' Selling a farmhouse in an overheated housing market led to the financial clout for new water sports dreams: buying a motor yacht to sail the inland and foreign waters. Looking for a young second-hand yacht, Aad and Marleen orientated themselves at many fairs.
Love at first sight
'But wherever we looked, nowhere did we find our dream yacht,' Aad reflects. With a visit to Motorboot Sneek, one last attempt was made. 'We were already despondent on our way to our car,' says Marleen. 'Then suddenly I saw Aad's eyes light up. Out of the corner of his eye, he saw Super Lauwersmeer's Discovery 42 OC. I just saw him instantly fall in love with the design!'
Connection with Bastiaan and Louis
The trip home was delayed due to a wonderful conversation with Bastiaan and Louis Jousma, the owners of Super Lauwersmeer. Aad: 'The story of their shipyard immediately appealed to us. Super Lauwersmeer exuded in everything, only the pursuit of the best. We also fell for the high level of personalisation. We could have the Discovery 42 OC put together entirely according to our wishes and tastes. We immediately felt a connection. Therefore, we decided to abandon our idea of going for a used ship and opt for new construction.'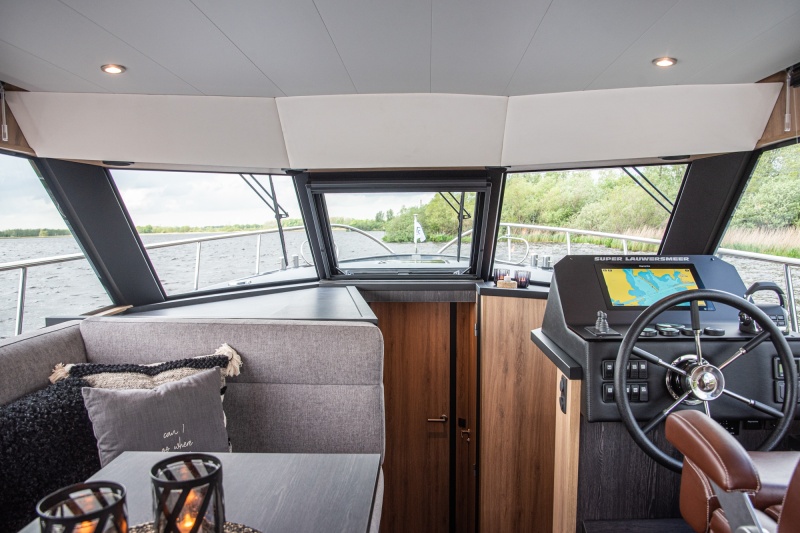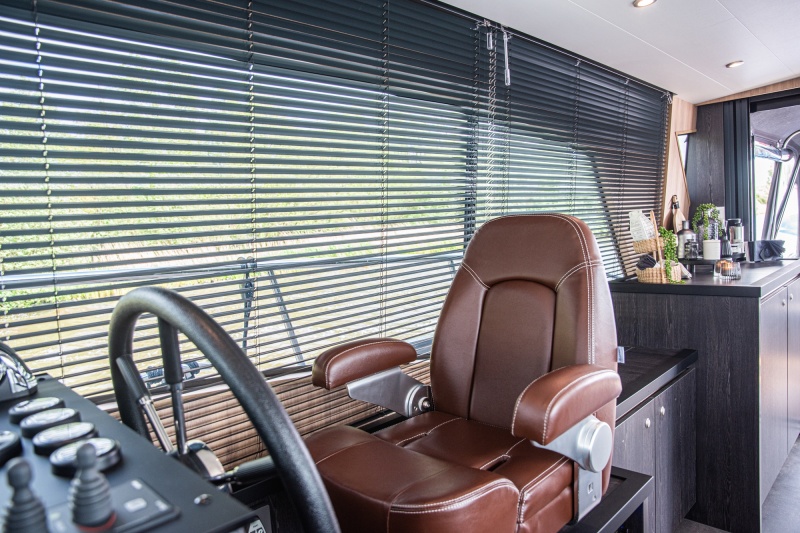 Craft and craftsmanship

During construction, Super Lauwersmeer exceeded all expectations. Marleen: 'The craft and craftsmanship really shine through during the construction process. They sent us photos and videos of the progress every week. We looked forward to that every time. We were also always welcome to visit the yard in Noardburgum. There, we would then feed blindly on the advice of Bastiaan and Louis in all the choices we had to make down to the finest details.'
Ample room for our own input

One thing was paramount in every advice, Aad states. 'Nothing was forced on us; we always kept freedom of choice.' For instance, we decided on the exterior colour based on an Audi that Aad saw driving, the kitchen was equipped with a combination oven to give Marleen's baking skills ample space, and the interior wood grain was placed from top to bottom instead of horizontally. 'Because that's how a tree grows too,' says Aad.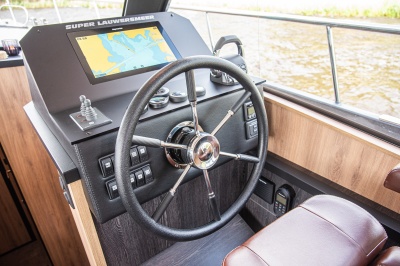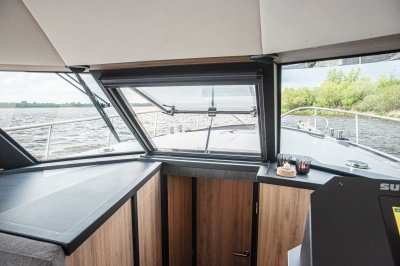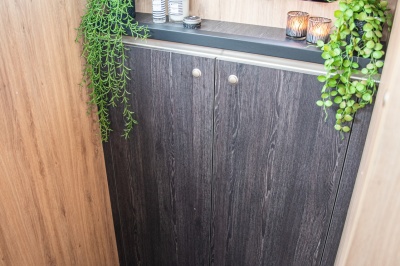 Wishes fulfilled to perfection

'These are just a few examples of personalisation,' says Marleen. 'But we could name many more. From the electrical front window that we open when we want to feel a breeze while sailing to the black colour scheme of the kitchen, we wanted a contemporary look. No wish was too crazy and was fulfilled to perfection.' Aad: 'I know that I am quite a stickler for detail. But I really don't have any criticisms about anything.'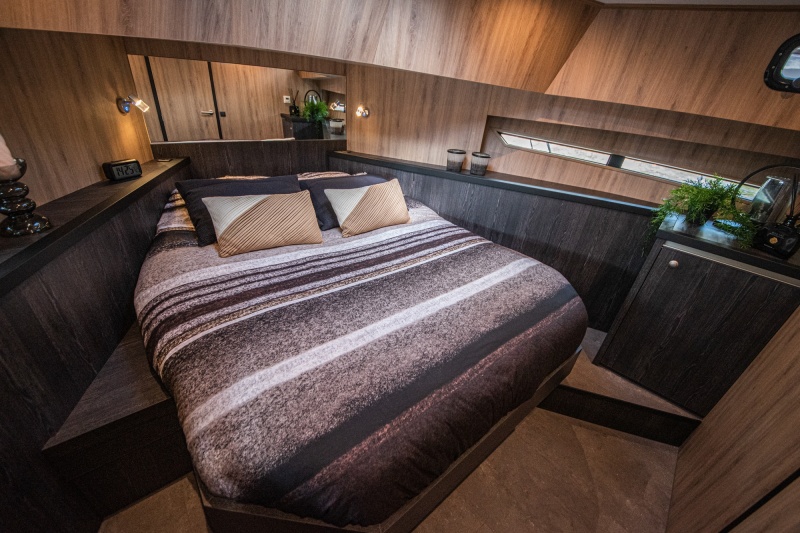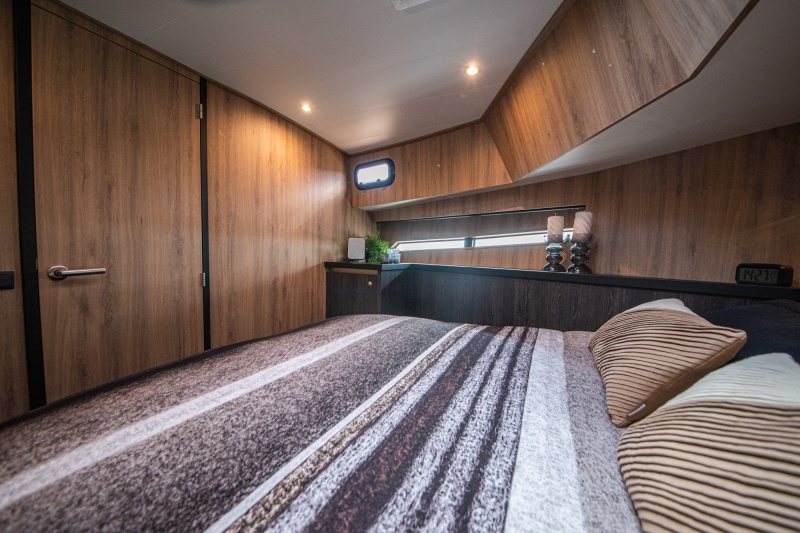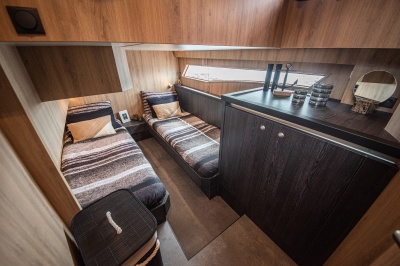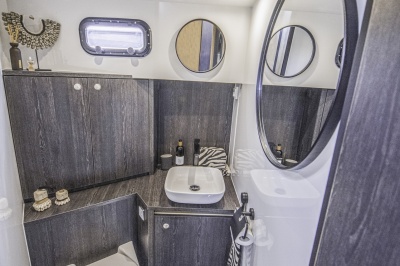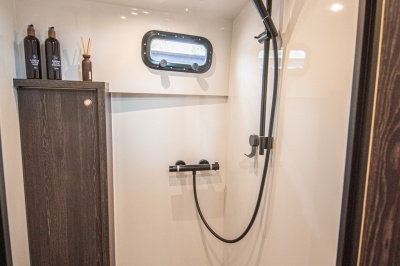 Sailing holiday home
"Their sailing holiday home" is what Aad and Marleen call their Discovery 42 OC, christened "De Kwakel". 'We sailed 325 hours last sailing season!', Marleen reckons. 'We enjoy it so much when we stay on our yacht. We don't have to go from hotel to hotel now. De Kwakel is our hotel! I feel like the kid I used to be and am overjoyed that now, thanks to Super Lauwersmeer, I can share that feeling with Aad on our dream yacht.'
On De Kwakel, Aad and Marleen feel like home. 'Of course, this is because of all the space, luxury and comfort that Super Lauwersmeer provided us on board', Aad says. 'But the name also contributes to this. Our farm stood on De Kwakelweg in Maasland and was called "De Kwakel" by everyone. The fact that this name now adorns our yacht is wonderful.'
See more of the Discovery 42 OC ->