Step aboard the Discovery 47 AC for a one week pilot voyage
In an industry first, the Terherne-based yacht charter company, De Schiffart Yachtcharter adds the Discovery 47 AC 'Sierra Lima' to its 'luxury motorboats' segment. After earlier commissioning two Discovery 45 AC's, the all-new Discovery 47 AC is the latest model to join their charter fleet.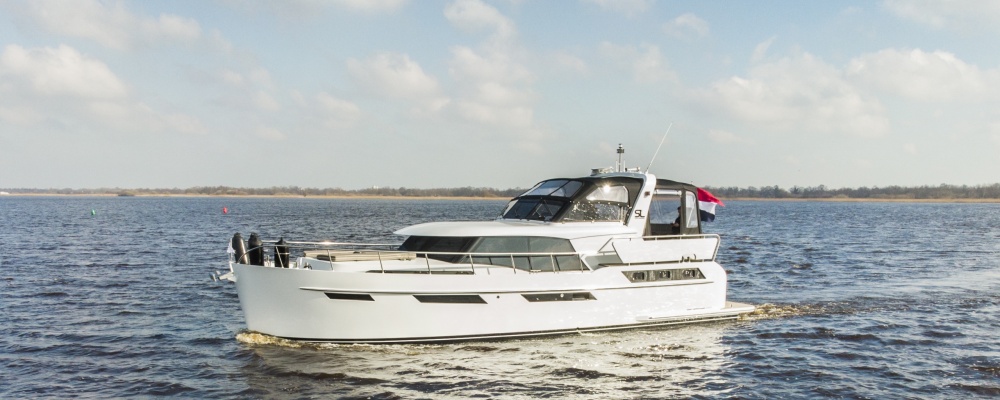 Now that the 14.3 metre long Discovery with aft cabin has been added to its charter fleet, De Schiffart invites you to experience our latest AC line top model for a week (or longer) at your leisure.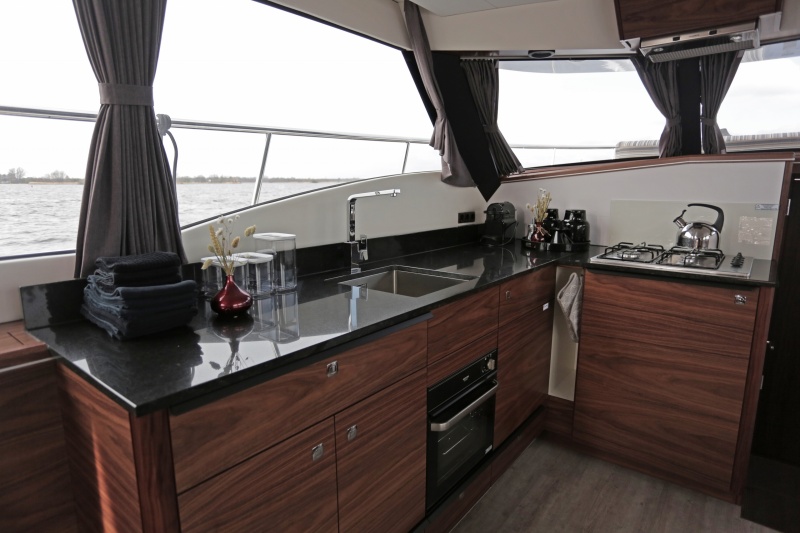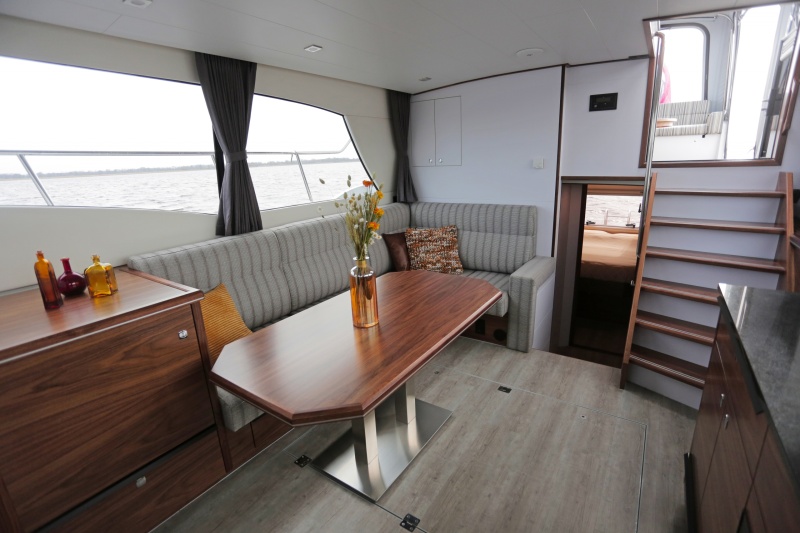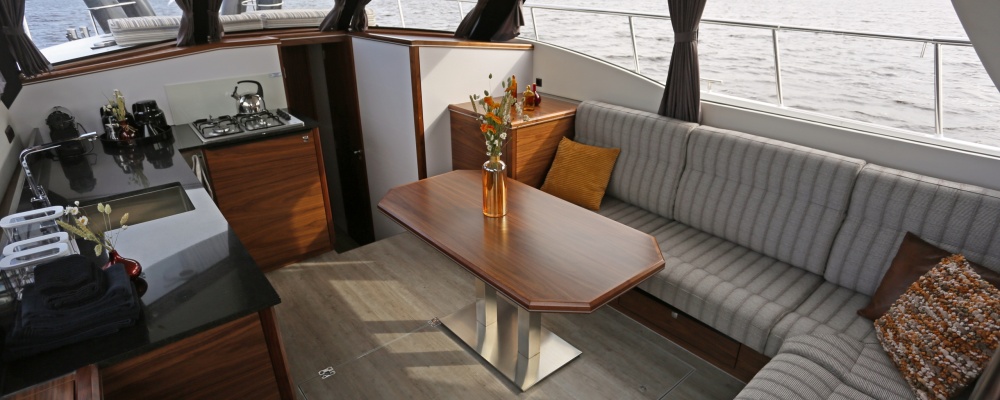 Breath-taking panorama
The layout of the yacht was specifically designed to be suitable as a versatile luxury rental yacht.
The spacious yacht offers three bedrooms, each fitted with a double bed, as well as two bathrooms to comfortably accommodate all guests. This makes the Discovery perfectly suitable to enjoy a holiday with your family or group of friends. We have chosen to position the kitchen in the salon, where you can enjoy the breath-taking panoramic view while preparing meals.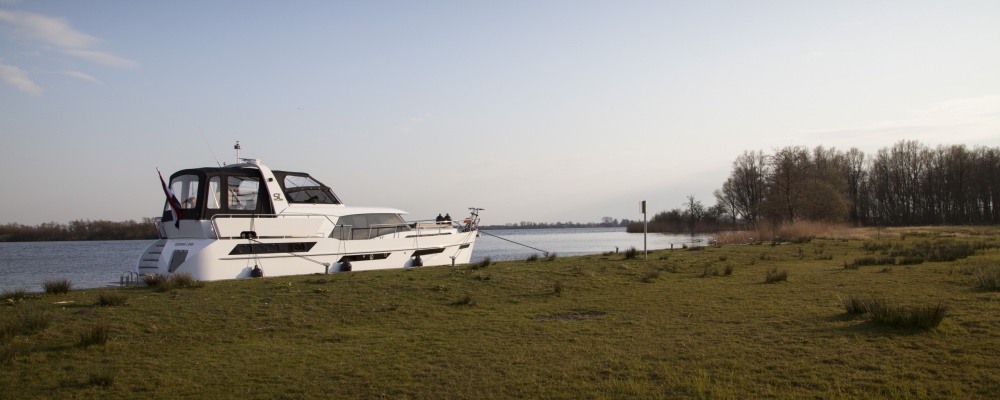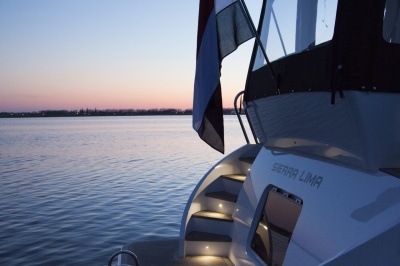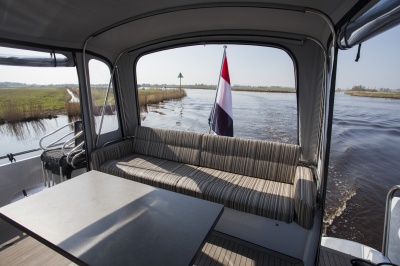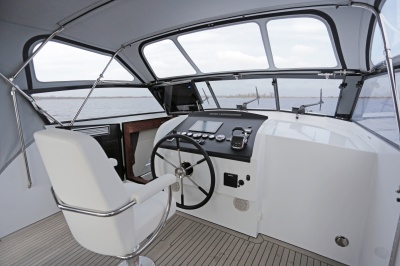 Maximum sailing comfort
De Schiffart rightly places the Discovery 47 AC 'Sierra Lima' in her category of 'luxury motor boats'. The yacht boasts underfloor heating, air conditioning, a high-end audio system, TV, and fully equipped kitchen. For additional sailing comfort, the yacht is fitted with a bow thruster and stern thruster.
Many positive responses
The 'Sierra Lima' was added to De Schiffart's fleet in the summer of 2020, and since then, they have received many positive responses. On average, guests have given the ship a 9.8/10 rating. A German customer called it 'the most beautiful boat they have ever rented' and another Dutch family refers to the AC line model as 'a beautiful, modern and comfortable boat with all modern amenities and conveniences'.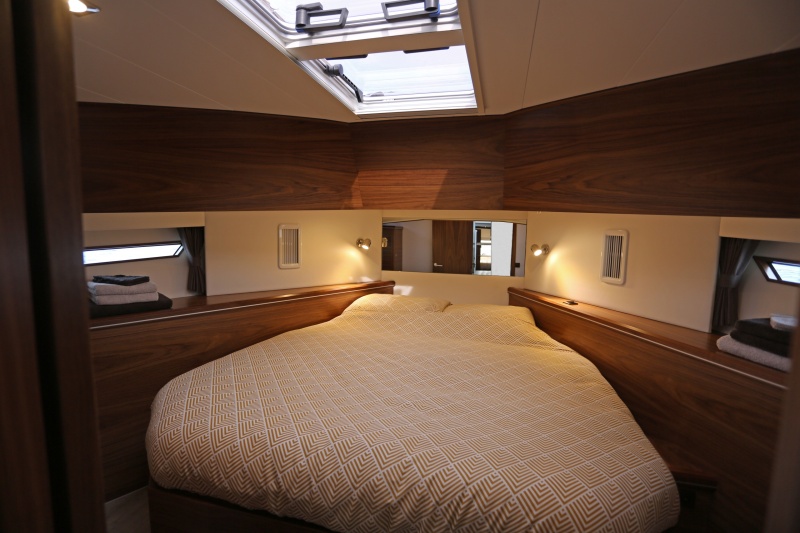 To plan your very own voyage with the Discovery 47 AC, visit schiffart-yachtcharter.nl for more information.