''Project 54'' gets a name and a face: Super Lauwersmeer SLX54
Super Lauwersmeer is revealing the details of its new top model step by step that has so far gone through life as "Project 54". This time the yard is sharing both the ship's name and a render of the side view.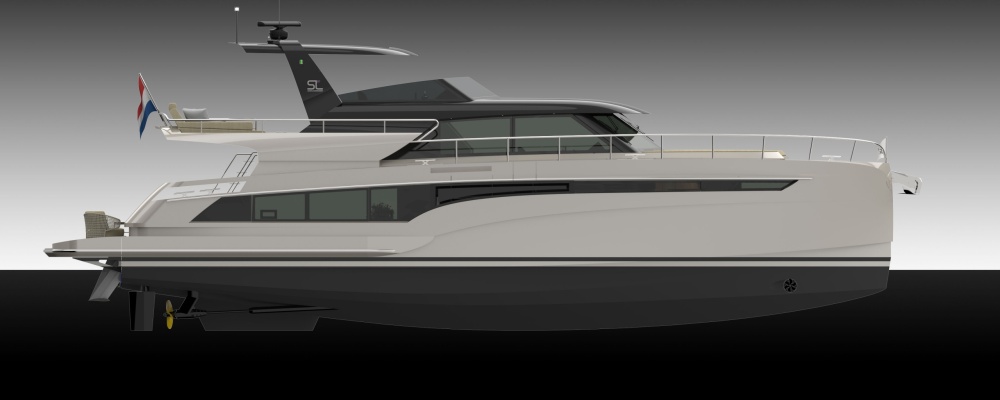 The Frisian shipyard is meticulously building up the excitement towards the unveiling of its top model. 'We are introducing a revolutionary yacht to the market with this new model. A yacht that was first sketched many years ago. The introduction is intended to do justice to that long development process,' says shipyard owner Louis Jousma. Together with his brother Bastiaan, Louis stands at the helm of Super Lauwersmeer.
'Earlier, we told you all about the revolutionary underwater hull and unique interior concept. With the unveiling of the name and a significant sneak peek of the full design, we are now heading towards unveiling all the details,' says Bastiaan.
This moment is dedicated primarily to the name; SLX54. 'A name with a philosophy,' says Bastiaan. SL stands for Super Lauwersmeer. The shipyard hereby emphasises that the new top model – despite its own identity - is a true Super Lauwersmeer. Practical, well-thought-out, with a superior finish and brimming with innovations.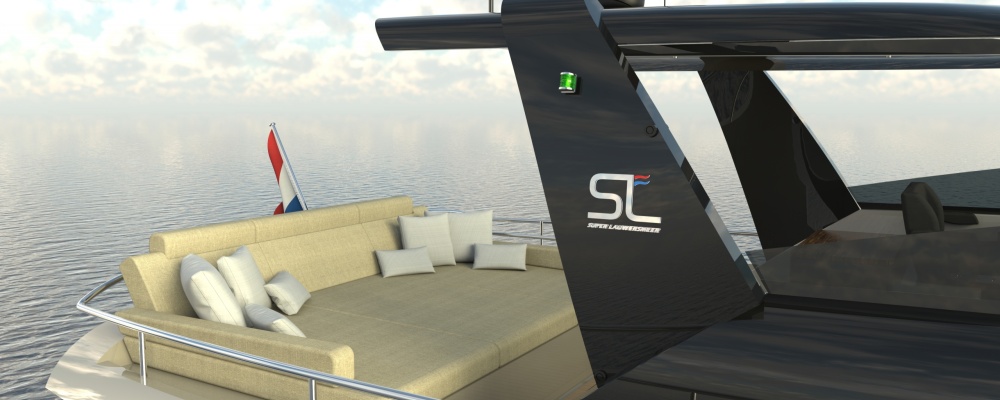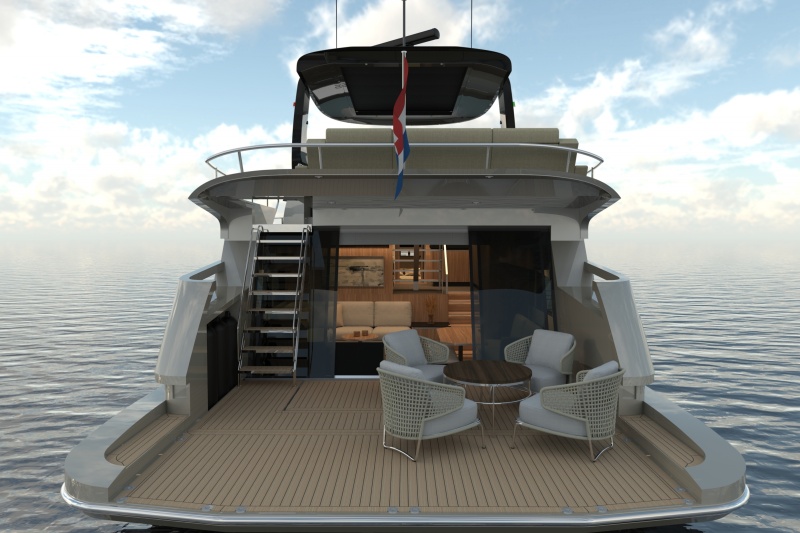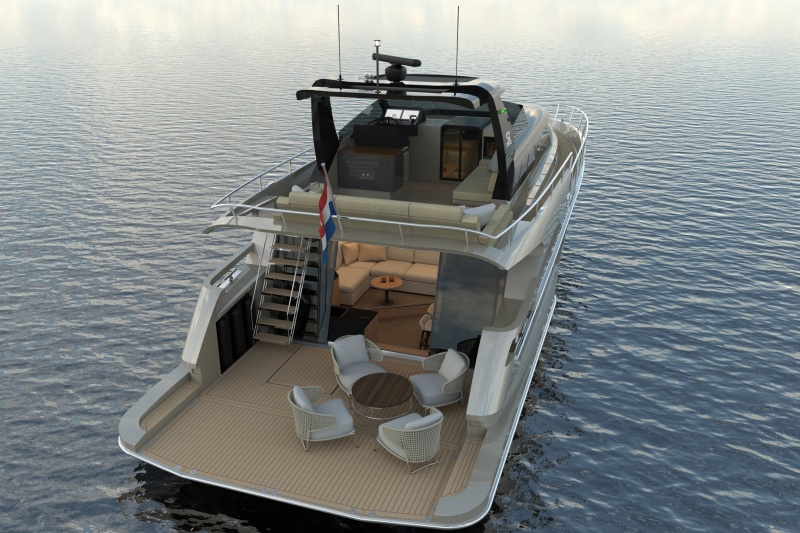 The concept of a crossover
'The X represents the concept of a crossover,' says Louis. He continues: 'The SLX54 manages to unite numerous yacht concepts. The best of an open cockpit, aft cabin, and flybridge meet in this extraordinary yacht. Not to mention the fact that it is "only" 16.5 metres in size.'
'The revolutionary underwater hull also aligns with the crossover concept. The best of both worlds is combined here. The SLX54 boasts advantages of a steel displacement and those of a faster ship', Bastiaan adds in response to his brother.
54 feet
The final element of the name is the number "54". They symbolise the length in feet. Depending on the model, a suffix is added for the faster version(s) or, for example, the highly efficient hybrid(s). 'We will tell you the details later,' says Bastiaan.
Bold, elegant and modern design
Simultaneously with unveiling the final name, Super Lauwersmeer also reveals more of the exterior design. The efforts of shipyard owner Louis Jousma and designer Arnold de Ruyter have resulted in a bold, elegant, modern motor yacht. 'The bow has a unique style, and the open transom also contributes to the SLX54's unique appearance', says Arnold de Ruyter.
Late summer 2022
The shipyard currently has two units under construction. The first vessel will be launched just after the summer. Shortly before that, Super Lauwersmeer will release all details and 3D impressions of the entire ship. The meticulously built-up excitement will then reach its peak.
More about the Super Lauwersmeer SLX54.