'I am pleased to offer the first SLX54 for sale'
According to one of Holland's tastiest coffee brands, the best ideas start with a cup of coffee. As far as the development of the SLX54 is concerned, this certainly holds! Bastiaan and Louis Jousma headed to Germany for a good cup of coffee with Mr and Mrs Willering in 2021. After the black gold was poured, they presented their plans for a revolutionary new Super Lauwersmeer model, the SLX54. 'I saw the potential and, as a pioneer at heart, I was keen to be the investor for this unique project.'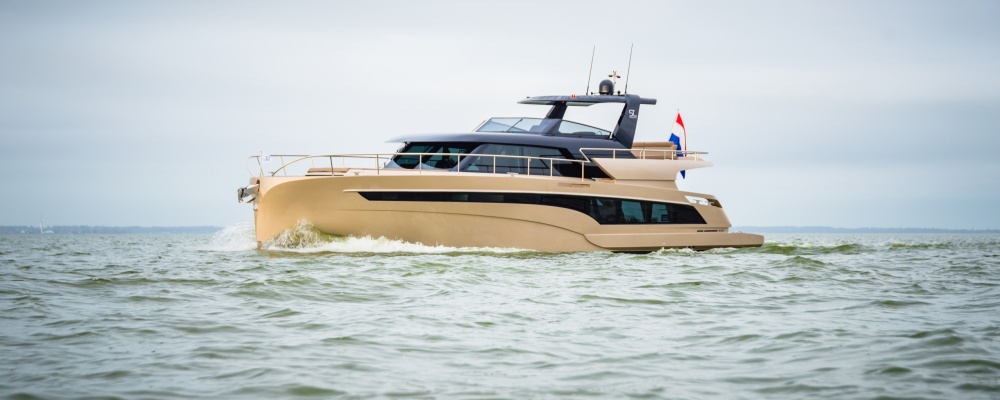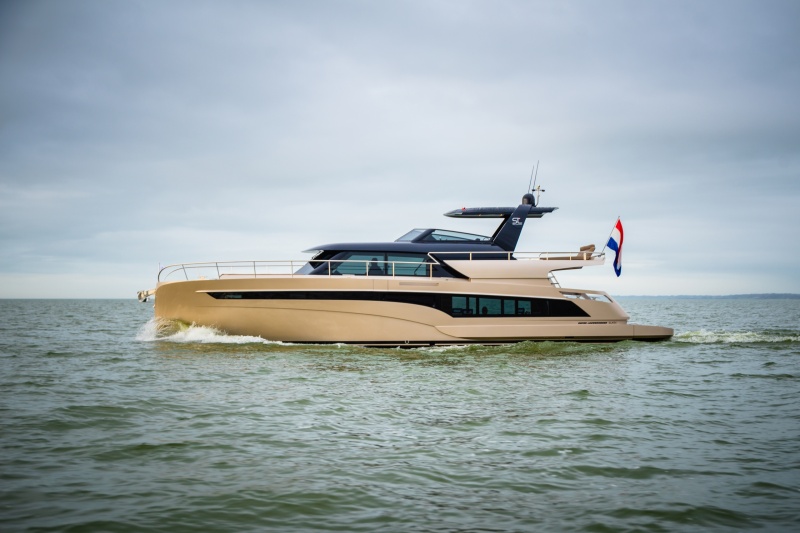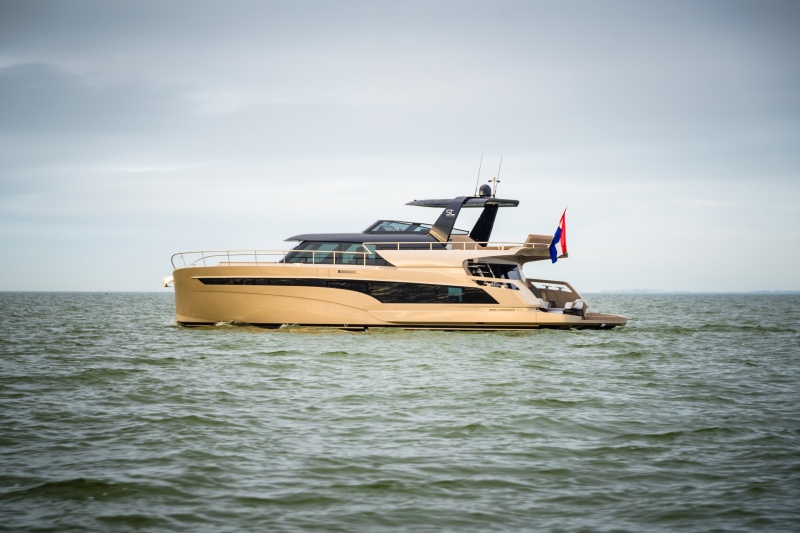 Capitalising on gaps in the market – Mr Willering has been doing it all his life. It earned him a successful business in aluminium sliding gates, which stylishly shield access to commercial and private premises. 'For me, the challenge lies in developing new models – always surprising the market.' He likes to use the financial leeway that this brought him to help entrepreneurs who also want to lead the way in their industry. 'If I believe in a project, I like to make the dreams of entrepreneurs come true,' he says.
Ground-breaking promise
He has been working on projects in both the construction and automotive sectors since this year, which again carry ground-breaking promise. 'I can't and won't say too much about them yet. Only that I am again incredibly enjoying the road I am travelling with these entrepreneurs towards new success.' In everything, it reminds him of the collaboration which developed with Bastiaan and Louis after having a cup of coffee at his home. 'When they showed me the drawing of the SLX54, I couldn't believe my eyes!'
The fact that less than a year before, he was sailing a brand-new Discovery 47 AC was not an obstacle. 'I just thought: this model has to become a reality. That's how unique I thought it was for Super Lauwersmeer to fuse an aft cabin and open cockpit into such a luxurious, sporty and fast-sailing steel yacht.' The prospect of another intensive construction project -like that of his Discovery 47 AC N'joy - also delighted him. 'At that time, you would find me in Noardburgum every week, and I devoured the clips and videos I received from the construction in Germany.'
Fascinating construction process
What Mr Willering wanted with both a Discovery 47 AC and an SLX54? 'Thinking about that was of later concern. I wanted the first version of Bastiaan and Louis' concept no matter what. This had to be brought to market!' The process of building the SLX54 was again fascinating. 'Driving 120km to the shipyard was a weekly treat. I looked forward to seeing the progress and enjoyed the pride with which the Super Lauwersmeer craftsmen worked on this project.'
That the entire construction period took place in secret made the process even more fascinating. 'No one was allowed to see anything. Only when the SLX54 was sprayed in the finishing hall did I take friends to Noardburgum. Before that, I never said anything about it. They, too, were dumbfounded.' The launch was another milestone. 'It was the day I first took my seat behind the helm. Immediately, I felt I was steering a class of its own.'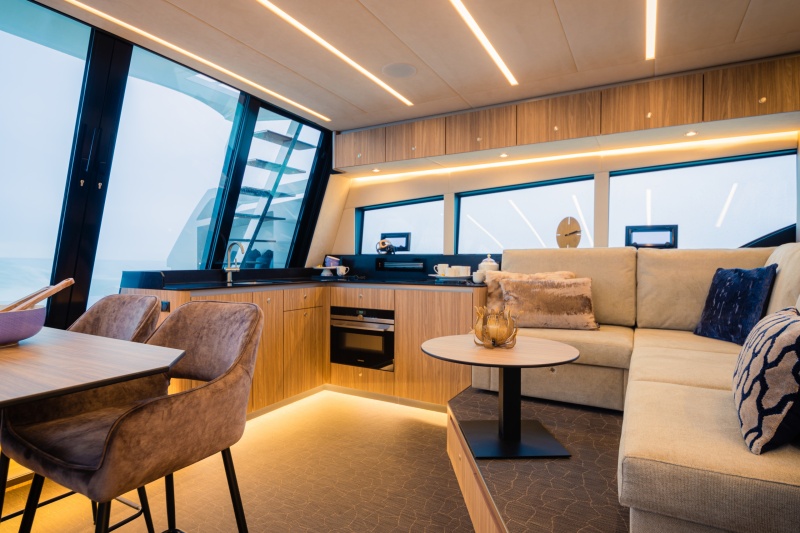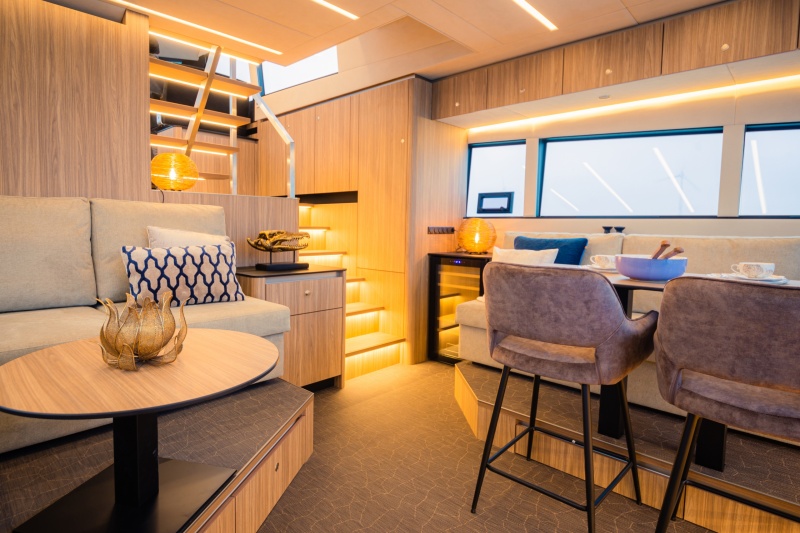 Ultimate reward
The ultimate reward for the boldness shown by Mr Willering and Super Lauwersmeer followed just a few months later at Boot Düsseldorf 2023. There, the SLX54 was voted Powerboat of the Year. 'The nomination already made us proud. The fact that we won this prestigious award was truly fantastic! The confirmation of the potential I envisioned when we had that cup of coffee in 2021.' That very same evening, he gathered his family and friends at a local café. 'It was time for a party.'
The fact that a second SLX54 was also under construction in Noardburgum well before the award made it clear to Mr Willering that Super Lauwersmeer's innovative top model would be sought after among water sports enthusiasts. 'I am therefore happy to offer my SLX54 available for sale. For me, the fun was much more in developing something new, the road to success. Now I grant the pleasure of sailing the first model of the SLX54 to true water sports enthusiasts.'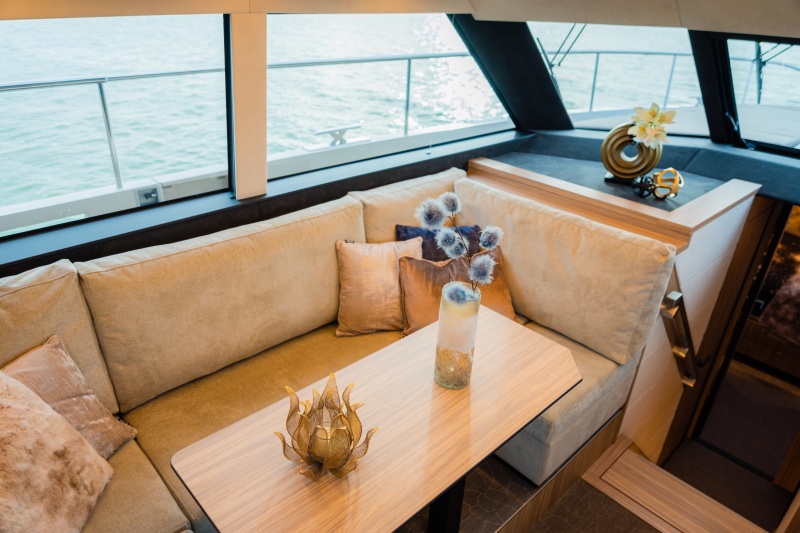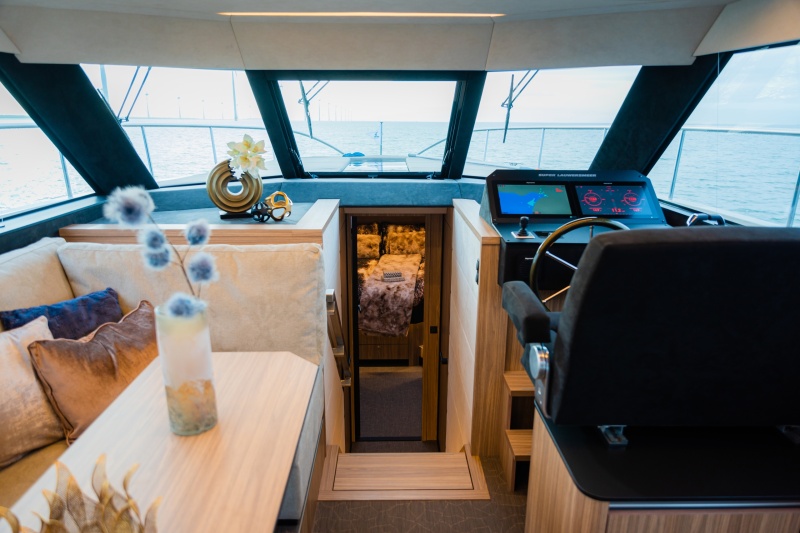 Possibility to sail the SLX54 tomorrow
A new owner can therefore sail as early as tomorrow if they want. 'In doing so, I am offering Super Lauwersmeer a great opportunity for sales success.' Not much would have come of self-sailing in the near future anyway. 'For that, my projects in construction and automotive require too much time and attention. I am also in talks with Super Lauwersmeer to develop an extraordinary plan around the Discovery 46 OC Longroof. It would be quite something if all these trajectories become as successful as the SLX54.'
Would you like to know more?
Are you interested in the very first version of the SLX54? You can request the brochure, a viewing or more information via our contact form. After reading your message, we will contact you as soon as possible.