German water sports journalists praise SLX54
A 'Mega yacht, yet compact in size' and 'A truly, very special ship' is how two German water sports media describe the SLX54. Journalists Peter Marienfeld and Claus D. Breitenfeld stepped aboard with us and published a brilliant story in the magazines they write for.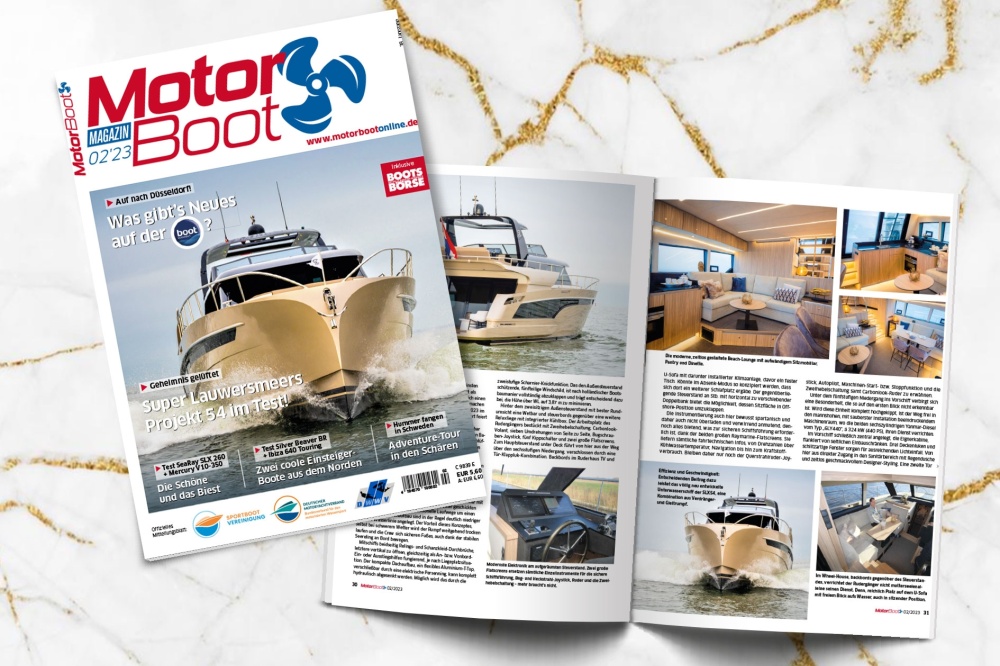 An international jury of trade journalists already proclaimed the SLX54 'THE motorboat of 2023' during Boot Düsseldorf with the prestigious "Powerboat of the Year 2023" award. Fellow journalists from, in this case, Motorboot and Skipper topped that with their praising stories.
'It doesn't get any better'

Peter Marienfeld of Skipper drops terms like 'It doesn't get any better' when it comes to finish and technology. And when it comes to design, he talks about 'a, particularly strikingly designed ship'.
'A compact megayacht'
His colleague Claus D. Breitenfeld described the SLX54 in Motorboot as, 'A sleek line and modern style. The SLX54 is an eye-catcher from every perspective and a compact megayacht. But despite that, a true Super Lauwersmeer'.
Articles packed with superlatives
Both gentlemen are delighted with the overall concept of combining the best of an aft cabin and an open cockpit. On this size vessel, this is unprecedented, they conclude. Moreover, the sailing characteristics, the silence on board and the possibility of a top speed of 30 km/h are all reasons for the water sports journalists to write an article packed with superlatives.
Read the full test reports here ->